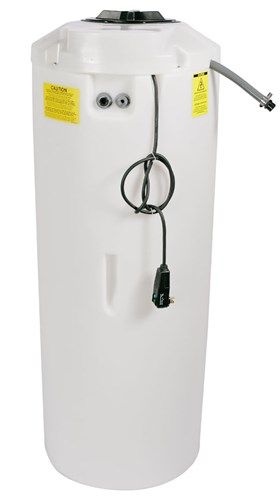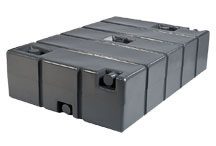 Available in different sizes and is the perfect accessory for construction sites, office trailers, food service trailers, tool cribs, lunch rooms, portable showers, sinks and fresh-water flush portable toilets.
Wherever people work water is delivered on demand by a on-demand electrical pump. Designed to operate on regular household current, the circuits are protected by GFCI and a low-water electrical shut-off.
Easy to Install, Service, Clean, and Transport
Features:

Can be plumbed to fill from outside the trailer
When it is time to empty and remove, water quickly drains through its 1″ valve
Cleaning the inside is easy through the 10″ diameter access cover at the top
Tank is semi-transparent, so customers or service personnel can tell at a glance how much water is left

Advantages over other alternatives:

Easy to install, service, clean, and transport
On-demand electrical pump delivers fresh water whenever it is needed
Only 46 pounds empty, it can be transported to a service site by one person
Dimensions (60″ high by 23″ wide) are designed to fit inside even the smallest closet
90 GALLON
90 gallons of fresh water
60" high by 23" wide
Protected by GFCI and a low-water electrical shut-off
46 pounds empty
300 GALLON (Waste Tank)
Width: 53.5" (136cm)
Height: 16" (41cm)
Depth: 95" (241cm)
Weight: 130 lbs. empty (58.5Kg)
Capacity: 300 gal. (945L)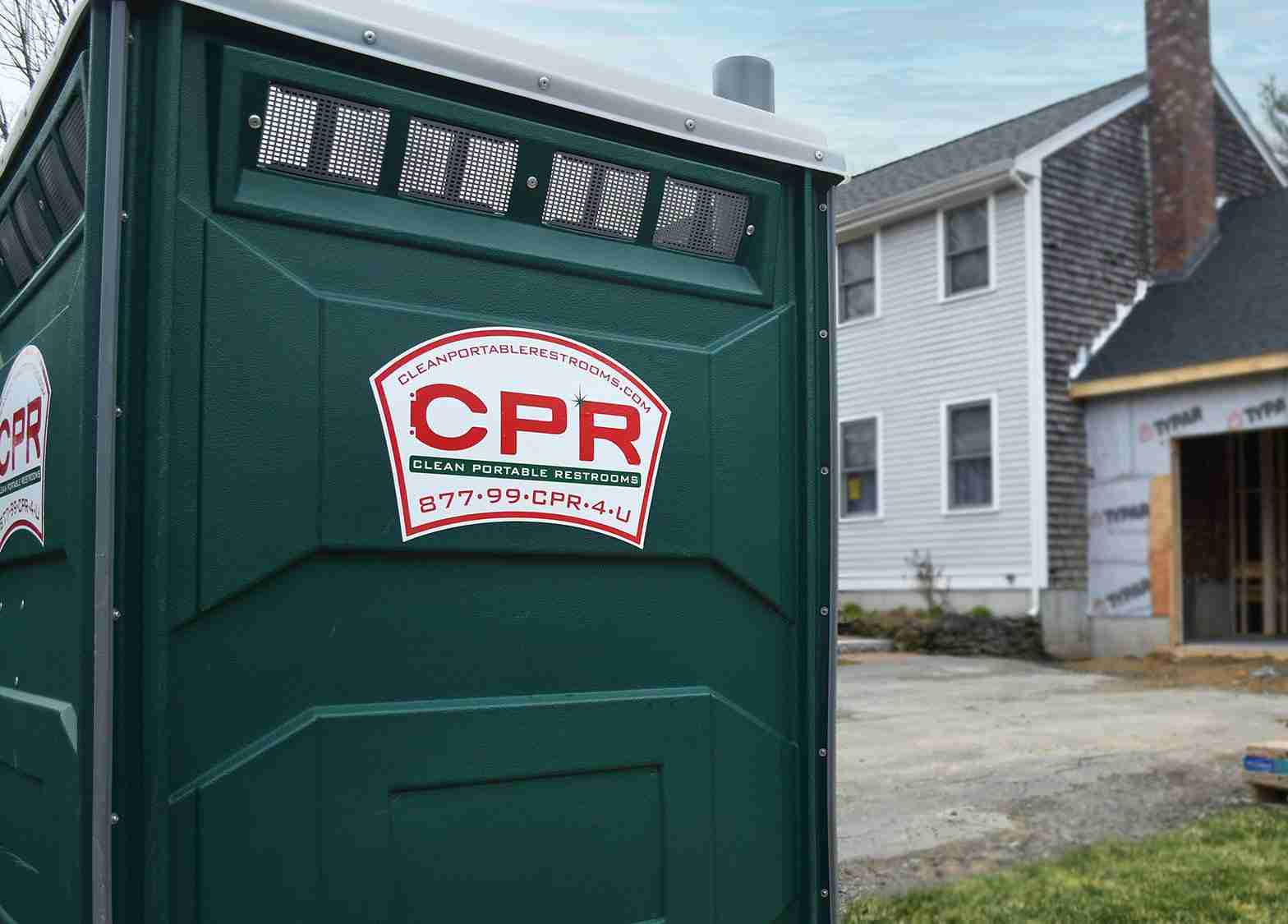 Get your Clean Portable Restrooms.
Excellent Company to do businesss with. The employees are very professional and well trained and provide excellent customer service. I would love to be a part of this family.
Milton R.
I've had CPR restrooms on my job sites and they are fast, clean and always maintained. They always look brand-new and the guys that clean them are awesome and go above and beyond.
Stephen SM
They are prompt, courteous, clean, and very flexible. They are wonderful
John G.